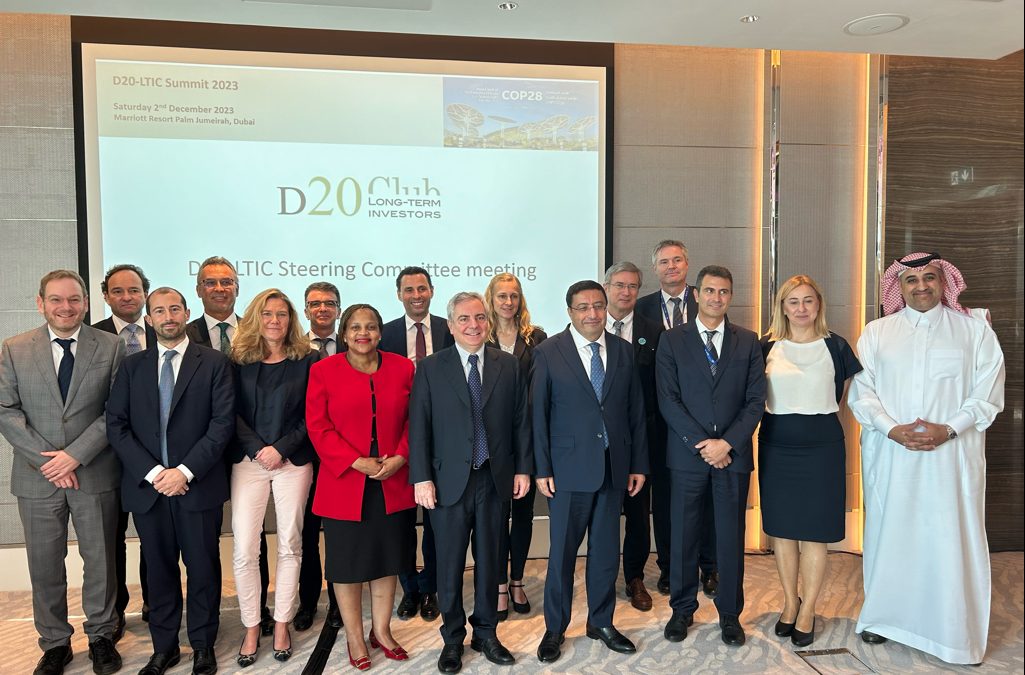 The 2023 D20-LTIC Summit took place in Dubai, UAE, on 2nd December 2023, back to back with the UN Climate Conference COP28.
The CEOs of the D20 – Long Term Investors Club (D20-LTIC) met for their annual Steering Committee meeting. The Club, founded in 2009, brings together the leading public development banks from the G20 countries. During its meeting, the CEOs elected Mr Aloizio Mercadante from the Brazilian Development Bank BNDES as new Co-President. BNDES will be also the host of the 2024 annual meeting in Brazil – in line with the Brazilian G20 Presidency. The Club also welcomed the Development Bank of South Africa (DBSA) as new member.
The CEOs received an update of the ongoing work of the Club, latest climate developments from COP28 and the priorities of the Brazilian G20 presidency. D20-LTIC members agreed also on a joint D20 Statement 2023, highlighting the importance of a green and just transition and the pivotal role that public and private long-term investors play in this regard.
D20 Statement 2023 – COP28 Dubai
D20-LTIC Summit Program – Steering Committee Agenda 02-12-2023
D20-LTIC Summit 2023, Dubai, UAE, family picture